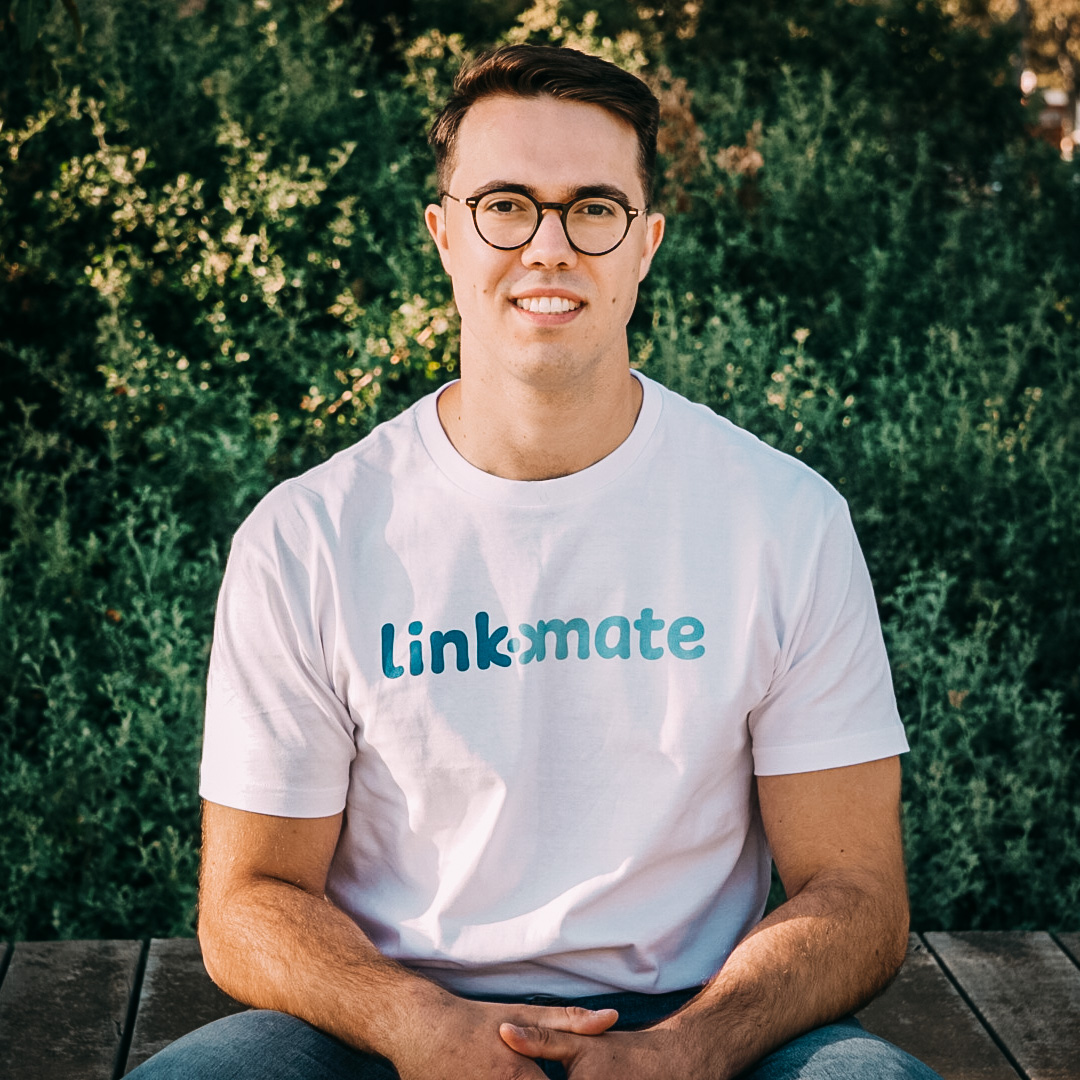 ANZMHA Ambassador
We welcome our newest advocate!
Having experienced mental health challenges both as a consumer and carer for his father, David has been inspired to harness the power of his lived experience to launch a social enterprise focused on preventative support. He holds a Bachelor of Biomedicine and is currently studying an MBA to complement his startup journey. David is also a youth health ambassador and member of the Youth Health Forum, where he takes part in consultations and helps push for better youth outcomes at a federal level. David strongly believes in giving power back to the people when it comes to healthcare, and this notion of empowerment is what underpins Linkmate, his digital platform.
You can find David at next year's 22nd International Mental Health Conference, Child & Adolescent Mental Health Conference and the Workplace Mental Health Symposium on the Gold Coast.
You can connect with David on LinkedIn, or find out more about his platform Linkmate here, or on LinkedIn, Facebook or Instagram.
Q&A
Read on to find out more about David, his advocacy work and his digital platform, Linkmate.
ANZMHA
Hi David, thanks for joining us as an advocate and ambassador! Why don't you go ahead and introduce yourself to our readers?
David
Thanks so much for having me! Having seen firsthand the toll that mental health can take on people's lives and those around them, I've been inspired to become an advocate for change in the way mental health is perceived and talked about. I'm a fettuccine carbonara enthusiast, student, lover of all things tech and avid listener of music (Crazy by Seal is on the rotation right now).

ANZMHA
You're the CEO and founder of Linkmate, a peer-to-peer social app. What's it about and how does it work?
David
Linkmate is a text-based support platform for anyone undergoing struggles to connect with a Mate, a companion or peer who has shared a similar experience, offering them a safe space to disclose what they're going through. The app also leverages social prescribing, whereby Mates signpost members who are struggling to additional sources of emotional and practical support in their local community, supporting the growth of local business in the process. In this way, individuals can feel accepted, heard and connected to support that is unique to their needs.

ANZMHA
What would you tell other professionals in the field as to why they should have a look at potentially involving Linkmate in their work?
David
Linkmate is designed to complement existing service providers as a preventative tool and early intervention, proactively addressing any issues that crop up in people's lives before they develop into a more serious mental health concern. Professionals actively involved in or passionate about mental health can add Linkmate to their toolkit of resources to support the social and emotional wellbeing of the people they work with in conjunction with their existing services.

ANZMHA
What are your personal aspirations for mental health advocacy and what made you become active in the field to begin with?
David
Hermione Granger put it best when she said "Fear of the name only increases fear of the thing itself", in the context that if witches and wizards even fear the name of Voldemort, then how can they face him without fear? My personal aspiration for mental health advocacy is for 'mental health' to become a commonplace topic of conversation that people discuss openly, like what one got up to over the weekend or how their day at work was. It is through this open vulnerability that we can break the stigma and offer people a safe way to open up. My own personal struggles with mental health as a consumer and carer for my father sparked a fire in my belly to become an advocate and to contribute to advancing the mental health sector as a whole.

ANZMHA
What made you decide to become an ambassador for ANZMHA?
David
Community is something that has personally benefited my mental health journey, and seeing how ANZMHA has cultivated a thriving community of passionate mental health leaders naturally resonated with me deeply. The events they hold bring together such a diverse range of mental health professionals, changemakers, key opinion leaders and speakers with different lived experiences, holding important perspectives and values which embody what true leadership looks like. It is an honour to become an ambassador with ANZMHA and I am grateful to be able to leverage my lived experience to create lasting positive change with this meaningful organisation.