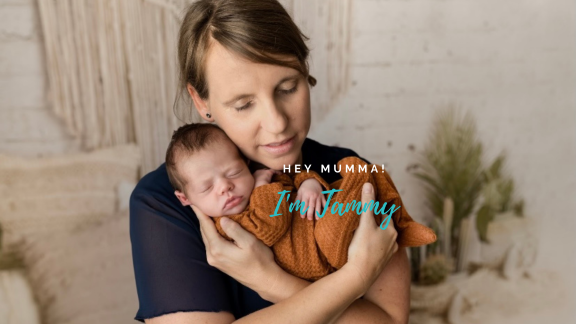 ANZMHA Ambassador
We welcome our newest advocate!
Tammy spent 12 years in management within large corporations, including the last 7 years in a senior leadership role driving strategy and cultural change in the food industry. She has a Bachelor of Applied Science (Food and Nutrition) and is a certified life coach. She has a passion for empowering mums to break free from the clutches of fear, stress and anxiety to feel ALIVE again. She has also pioneered a tailor-made program for mums returning to work called Mumma2Work. It aims to give both mums and the employer confidence, certainty, and calmness from pre-parental leave through to their transition back to the workplace after parental leave. She is also an extremely passionate mental health advocate and believes in the power of sharing our vulnerable stories in the hope to normalise mental ill-health and remove the stigmas that still exist, particularly those in the workplace.
You can find Tammy at our upcoming virtual Workplace Mental Health Symposium as well as next year's Child & Adolescent Mental Health Conference on the Gold Coast in 2022.
You can find out more about her advocacy work on her website or through her Facebook or Instagram or connect with her on LinkedIn.
Q&A
Read on to find out more about Tammy, her advocacy work and her tailor-made program for moms returning to work.
ANZMHA
Hi Tammy, welcome to the family! Why don't you introduce yourself to our readership?
Tammy
Hello everyone! I am Tammy and I became a first time mum last October to little Indie. She lights up my world each day and has provided me with the opportunity to undergo a significant transformation that comes along with Matrescence.
Before doing #mumlife, I spent the last sixteen years in quality assurance, twelve years of which in management within large corporations, and the last seven years in a senior leadership role driving strategy and culture change in the food industry.
Leading teams and witnessing the transformations of those that I have had the pleasure to coach and mentor has been a highlight of my working life.
I am equally passionate about bringing innovation to education, with a HUGE focus on the power of storytelling and respectfully incorporating lightness to serious topics through gamification. I am known as the games queen both in and out of work and have seen first-hand the POWER of creating those memorable experiences through having conference attendees participate in games or put their dancing shoes on!
More recently I formalised my coaching and mentoring training, by becoming a certified Life Coach and entered the world of entrepreneurship. This is how 'Mumma Life is NOW' was born, whereby empowering mums to breakfree from the clutches of stress, anxiety, and face their fears to feel ALIVE again!



ANZMHA
What made you decide to become an ANZMHA ambassador?

Tammy
After developing severe Perinatal Anxiety and having experienced first-hand how debilitating mental ill-health can be and witnessing the stigmas that still exist, I wanted to make a difference in PNDA and workplace mental health culture.
I am a hugely passionate advocate for mental health and wanted to put that passion into action, bring about change and remind those still in the trenches (of mental ill-health), they are not alone and a bigger brighter future awaits them.
I am also looking forward to the opportunity to connect with likeminded and no doubt extremly passionate people that have their own story of pain to power, to come together and make a HUGE difference.

ANZMHA
You've started a tailor-made program for mums returning to work, we'd love to hear more!

Tammy
Returning to work after having a child is a significant transition for many parents; made more challenging due to covid changing the way we work. I am determined to help parents and employers make this a smoother and more successful transition back into the workplace.

I have pioneered a tailor-made program for both mums and employers that mirrors the education framework from both perspectives. It will empower both parties to have a mutually positive experience from preparing for parental leave through to the returning to work.

This program fosters a more collaborative approach to the parental leave process, whereby both parties are provided with education, tools and a CRM flow that ensures they do not skip a beat.

The program is called Mumma2Work and includes self-paced online training modules for the mum and the employer, virtual group coaching with other returning to work mums, access to the closed group 'Mumma2Work circle', employer tool kit, practical tools for juggling work and home life and one-on-one coaching and mentoring.

This parental leave program is unique in its offering as it includes mental health education, awareness, real life experiences and workplace culture woven throughout. It will support the workplace and employees beyond those participating in the Mumma2Work program. The workplace culture component of the program also includes ideas for workplaces to truly embody a supportive mental health culture through fun and interactive activities that will also serve to improve overall staff engagement.
Early education and the tools provided, will reduce stress in both the pregnant and new mum which, in turn, will reduce the pressure on the mental health system through early detection and intervention of symptoms associated with perinatal depression and anxiety.
This program will provide a mutually smooth transition out and back into the workplace for both the employee and employer, ensuring the employees will return with a new sense of confidence, certainty, and calmness with their mojo in hand to hit the ground running.

ANZMHA
What do you believe are the biggest challenges faced in workplace wellbeing?

Tammy
The biggest challenge for workplaces concerning employee wellbeing is the lack of understanding and education in recognising the signs and having empathetic conversations with employees potentially suffering mental ill-health.
To get to a position where mental ill-health is a comfortable topic of conversation, business leaders should be comfortable sharing their own personal challenges with mental ill-health. Through this action, we would be providing our employees with "permission" to speak their truth, without judgement.
Until mental ill-health is fully embedded in the workplace culture and is given equal importance to physical wellbeing, stigmas will continue to exist. For equality to be attained, workplaces should have trained mental health first aiders in addition to the current standard first aiders.

ANZMHA
What advice would you give to someone who would like to advocate for improved mental health care in their workplace?

Tammy
Go for it! Follow your gut!
If your body is telling you to speak your truth and advocate for improvements in mental health culture in your workplace, ask yourself these questions:
- What will happen if I say nothing, and things remain as is?
- What could happen if I speak up and advocate for improved mental health?
Once you answer the above questions for yourself, feel into your responses and let your intuition guide you.
Having a compliance background, I would always recommend that you document such conversations for future reference, shall you ever require it.
Lastly, how would you feel if you knew that by advocating for improved mental health, your actions could provide the support that a fellow colleague in the depths of mental ill-health, to choose the path where they return home to their loved ones?