Basic Guide To Disability Support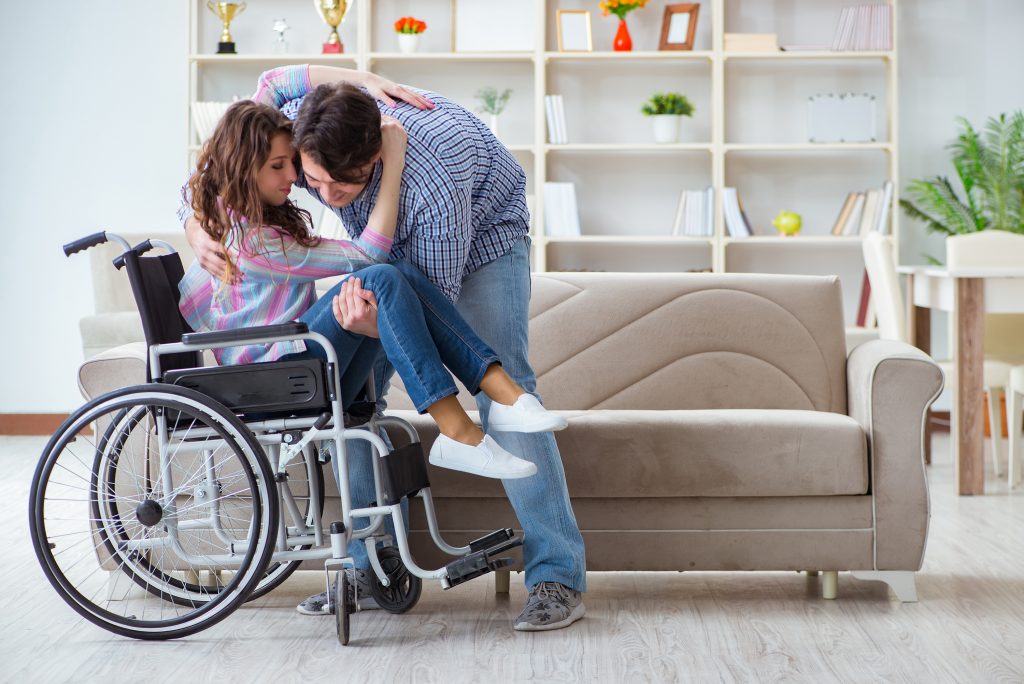 There are different types of disability support structures to help those that require the assistance. Depending on the type of insurance, disability, and system that one applies to, support is meant to enhance quality of life as much as possible. This article has put together a basic guide to disability support that touches on the different kinds of disability, the support available to them, and how to go about each one.
Types of Disability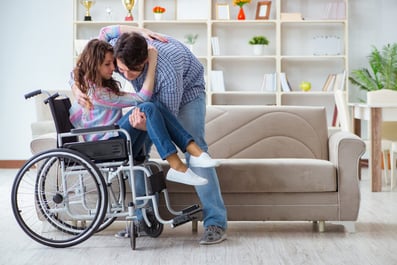 Physical disabilities can include arthritis, a broken bone, a broken arm, or a herniated disc. A physical disability makes navigating spaces and carrying out activities a challenge.
Technology and equipment are designed to help make these activities possible. Such devices may include prosthetics, walking aides, and braces.
Certain mental conditions are severe and require very expensive medical treatments, while others are milder and can be treated with psychotherapy and medications. If one has a mental disability, one may need to go through screening for root causes to be diagnosed. Depression, anxiety, and chronic stress are some of the conditions that are classified as mental disabilities.
Some of the symptoms that are commonly associated with mental disabilities include depression, anxiety, feelings of guilt or shame, suicidal thoughts, irritability, and difficulty in relating with friends or family. If you believe that your loved one might be suffering from one of these problems, it would be best to encourage them to seek professional guidance as these can be managed, just like physical disabilities.
Another common type of disability is intellectual disability. Intellectual disabilities are caused by brain defects. For instance, those with anencephaly are unable to move their bodies or talk properly. They can only communicate through writing or reading from memory.
What are Disability Support Services?
In Australia, there are several insurance schemes designed to support those living with a disability. They are primarily the NDIS (Ages 7+), Homecare Packages (typically for older adults over 65), Department of Veteran's Affairs. These schemes provide funding for participants to spend on services, such as healthcare, disability equipment and daily living, such as carers.
In most cases, people are assessed by a medical professional to provide justification to the insurance body that a person requires a certain level of funding. For example, an Occupational Therapist would assess a person's disability and their living arrangements to possibly obtain funding for home modifications, such as stair lifts or safety rails.
There are many other types of healthcare providers recognised under healthcare schemes, which are typically referred to as Allied Health providers. For example, an NDIS registered orthotist is able to help participants with acute injuries, post-surgery care and ongoing rehabilitation.
A large component of the NDIS is to provide participants with choice and control. Participants are able to spend their funding in a way which is suitable for them. For example, they are able to obtain quotes from multiple healthcare providers, and choose the one they find the most suitable for them.
Moreover, Allied Health companies are typically involved in multidisciplinary care. For example, a person may require healthcare from an Orthotist, a Physiotherapist, a GP and also a disability service provider. It is important for those healthcare providers to share documentation (with consent) and work synergistically. This is referred to as a holistic approach to healthcare, taking into account all facets of a person's health.
Disability Evaluation
When a medical professional makes a determination as to what type of disability an individual has, the assessment team will make recommendations for interventions based on the required needs. These professionals would devise an appropriate rehabilitation strategy, taking into consideration that person's unique requirements, such as disability equipment, ongoing rehabilitation, support staff and taking into account care-planning for the future.
Types of Disability Support
Private Disability Support
Many disabled individuals want to stay in the same home with their families as long as possible. However, this is sometimes impossible, so these families turn to private funding to help them meet the needs of their loved ones with disabilities. Private funding is helpful for those who are in need of long-term assistance and cannot manage their own budget. There are many different forms of private funding available to assist those who are in need.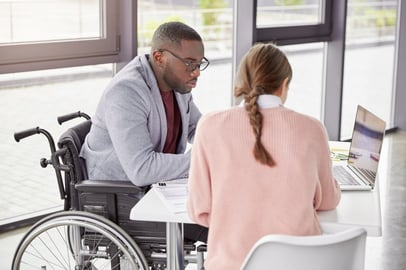 Some have opted for communal funding in the form of churches and non-profit organisations, as well as online initiatives, such as Go Fund Me. Others have directly reached out to family and friends in the hope that there can be long-term financial support.
Your local government can also provide disability support, as long as you have access to them. Most states have a department of social services that can help you obtain the help you need if you are in need of financial assistance.
In many cases, such as the NDIS, this is a nation-wide scheme. So a person can contact their local NDIS/Local Area Coordinator and apply for the scheme.
These programs are designed to help you get disability support, and can be used to pay your bills and basic needs. This means that you may be able to save money, compared to relying solely on your finances to cater to everyday demands.
Permanent & Temporary Support
How to get disability support also depends on whether your disability is temporary or permanent. If your disability is temporary, then you can often receive temporary disability support while you work to rebuild your income and get back on your feet. If your disability is permanent, then you will likely receive permanent disability support in most cases.
If you cannot afford regular disability support, whether temporary or permanent, then you may qualify for medical aid coverage. Medical aid will help you to pay a portion of the expenses for your disability, which can be helpful when it comes to paying medical expenses.
If you do not qualify for medical aid, you may qualify for some form of social security disability insurance, depending on your financial situation. This type of insurance may not cover all of the living expenses despite the fact that it is designed to pay the most common expenses of day-to-day living. As long as you are eligible for this type of insurance, you may be able to receive some of the funds that you need.
Depending on your employment dynamics, your employer may be able to cover for disability support. You can also ask your employer to provide you with private medical insurance coverage through them. In some cases, this may be a better option than trying to get medical insurance through your employer since private medical insurance may offer less financial assistance than Medicare supplement insurance.
Should I Hire the Services of a Lawyer?
While there are many ways to obtain disability support, it may be necessary for you to talk to a disability lawyer about some options that may be available to you. A disability attorney can help you determine which methods are right for you, which can make the process easier. A disability lawyer will also effectively explain how your type of disability relates to various support services, and guide you in choosing the type of support that is best suited for your situation.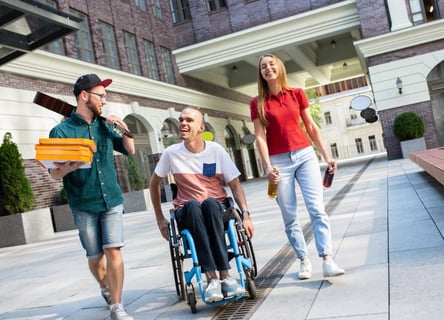 Disability lawyers can also help you find the right method for receiving the financial support that you need. Most lawyers specialise in a specific area of disability support, such as child, employment, or housing support, among many others. An attorney can help you find the best option for your situation, as well as assist you in finding a way to pay for the support you need.
It is also important to remember that not all attorneys can help you with every aspect of your disability. You may need to contact each of your local state's department of social services to find out how to get disability support.
Advantages of Disability Support
Some of the advantages of disability support include being able to go to work without worrying about physical restrictions. Daily activities, such as showering, eating, and doing household chores, are also made easier by various types of support, such as braces. All of these can make a difference in the way you look at life because it can make you feel better about yourself and your situation because of the ease of movement that you get to enjoy.
You will also find that this kind of assistance will allow you to get the education that you may otherwise had struggled to access. You will experience more physical, mental, and emotional freedom if you allow yourself to get access to the various support systems that are available to you.
Conclusion
Finding the right type of disability support requires some research as you do not want to dive in without equipping yourself first with the right knowledge. Depending on whether you have a physical, emotional, mental, or intellectual disability, rest assured that you will find the best disability support program for you, thanks to the many available options today. Whether you go the private or local disability support route, the chances are high as to enhancing the quality of your life despite what you're going through.
In terms of affordability, you can apply for medical funding, insurance, or personal financial help. If you are employed, you can also explore the different options that you employer may provide you with regarding financial medical coverage. You can also involve a lawyer to help you explore the options that are available, depending on the type of disability you have.
The advantages of disability support are that you will find navigating daily routines much easier. It is worth exploring the different support systems that are available to you. Make sure to engage with reputable and recommended disability support entities only to obtain the best services.