5 Tips on How to Develop a Workplace Mental Health Strategy
Despite the widespread awareness of the World Mental Health Day yearly celebrations, more needs to be done addressing mental health. An excellent place to start will be in the workplace. Since the mental health of any workforce is a fundamental aspect of that organisation. Although a job provides routine, structure, and enables individuals to develop knowledge and skills. Yet balancing work and personal life can sometimes be overwhelming and challenging.
Such challenges can trigger a decline in one's mental health. And as a result, many employees struggle to deal with shame or stigma and may choose to "manage it" rather than get help. These can negatively impact their job performance, productivity, and ability to maintain workplace safety. While some organisations might run employee assistance programs (EAP), many resources barely meet the workplace mental health needs.
Thus, it is essential to develop a proper strategy that helps employees find live-changing solutions to mental health problems, such as anxiety, stress, fatigue, and depression. Therapy, training, recognition, and promoting work-life balance are some of the strategies available.
Now let's consider these mental health strategies that promote a culture of wellbeing in the workplace in detail.
Discussing and Training on Mental Health in the Workplace
Most often, people shy away from speaking about their mental health. While they can tell you they have an appointment with a dentist with ease, it is not the same for mental health. Stats show that 54% of people with mental illness don't access any treatment. So it will help if there is an office forum where anxiety, stress, depression, or other mental health issues are discussed. Make the platform a safe, confidential, no judgment, and stigma-free language zone. Let them know it is not peculiar to them. And that everyone struggles to stay mentally healthy sometimes.
Line managers can also get training on basic mental health approaches to pick up on signs and respond appropriately. A little chat or caring conversation with the staff goes a long way in encouraging them to get help. They should be aware that EAP and other forms of support are available. If there're employee benefits that give access to free therapy sessions, remind them of such.
Additionally, you can organise in-service training on stress management, self-care, wellness, and resilience. Get a certified therapist to handle these workshops spread across the year. Such activity can go a long way towards managing potential problems - it can also help staff understand the need to build healthy strategies into their daily lives.
Recognising Employee Accomplishments
Several factors could trigger depression, and a lack of recognition is one of them. Lack of recognition here could be either real or perceived. When an employee feels unappreciated for their work accomplishment, there is a higher chance of anger or sadness setting in. This can quickly morph into a negative mood.
The simplest way to help such employees is to show support and recognise their efforts and feelings. There are multiple ways to do this. During staff meetings, you can congratulate them for meeting set goals. You can also put up staff recognition plaques in the office. Other ways to show employee recognition include presenting a formal certificate, giving a day off work, or a gift voucher.
Promoting Work-Life Balance
Even the best of your employees can suffer burn out when consumed by work and personal demands. The challenges we sometimes face when balancing work and life demands can be overwhelming. An employee who struggles to balance these demands might always feel pressured and stressed. Although individuals handle stress differently if not well managed, it can lead to a mental breakdown.
Therefore, it becomes crucial to promote a healthy work-life balance for your organisation. Try to develop a strategy that lets the employees have flexible work hours. Please do not ask them to carry on working from home after work hours. The level of productivity is bound to dwindle, and it can hurt your company in the long run. Instead, encourage your employees to unplug at intervals and take up actives that help them relax.
It will also help to track employees' workload balance. Does the workload match the workflow, or are they struggling? If the former's the case, then you can look into outsourcing some parts of the project. For example, if the project requires several written reports, you can use professional writing services like Pick the Writer and Writing Judge. There are likewise project management tools that can help your staff to prioritise their tasks. This way, they can focus on the most urgent tasks and sort others at a later time or date. And they are not pressed to do everything all at once.
Ensuring Workplace Safety
A safe workplace produces a productive and well-balanced workforce. Safety here goes beyond security, possible hazard, and compliance measures. It includes physical and sexual harassment, discrimination, or mental and verbal abuse. Indeed, you cannot keep an eye on everything single thing that happens. And it is easy for these incidences to occur without being submitted. Again, this might result from shame and fear, leading to a mental breakdown if left unresolved.
The strategy is to ensure your internal policy or code of conduct is designed to keep everyone safe. From an organizational standpoint, the values placed on physical health should match those set on mental health. Let your staff know that these incidences can be reported to HR. And that appropriate actions will be taken swiftly. Also, assure them of confidentiality, so they feel safe to speak up. By implementing these strategies, you'll be able to help keep your staff mentally healthy and supported.
Conclusion
It may take some time to treat mental health as we efficiently do physical health. However, organisations should try to develop strategies that promote mental wellbeing and a safe environment. The workplace culture should be one that creates awareness and encourages mental health dialogues and solutions. Remember that your employees are a group of individuals with their different peculiarities. Therefore, your company policies should provide the all-round support they need.
About the Author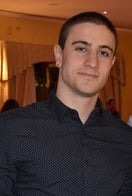 Dominic Beaulieu is a gaming enthusiast turned tech writer who covers an impressive variety of topics like design, development process, game marketing, and helps developers with spreading the word about their creations. He is a fluent French speaker, who also has mastered Dutch, Norwegian, and Swedish. He has an experience in software translation, tech counseling, project management and digital marketing tailored for startups.