A Therapeutic Trip: Plan Your Next Travel to Ease Your Mind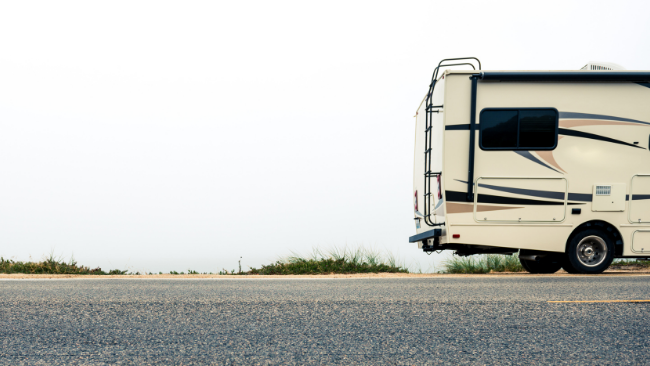 When you feel tired and jaded due to a hectic job or other responsibilities, it is time to take a vacation to cleanse your system and recharge your batteries. This way, you will be able to come back to the job with a refreshed mind and more pep and zest to re-start your work.
Let's see for ourselves how an extended vacation can turn out to be a great way to ease your mind and help you adjust to your ever-hectic work schedule:
Traveling is a Great Stress Buster
It's simple really. The stress and demands of daily work tend to distract many, if not most of us from everything we find to be meaningful as well as interesting. This is why taking even a small break from the day-to-day grind is essential for our mind to rejuvenate, relax, and recharge. And of course, what better way to do the needful in style than to just pack your bags and go off into the wild blue yonder.
Traveling not only helps promote happiness but also takes your mind off certain stressful situations. In the long run, it may also lead to considerably lower cortisol levels, helping you to become much more calm and content. If you are working remotely, for example, you could still travel to a new place and work from a coworking space in a new city. A new atmosphere, a new setting may be just what you need to help you regain your energy.
Creates Mental Resilience
Traveling to places where you feel both excited and uncertain can help to toughen you up emotionally as well as mentally. This is because facing unprecedented difficulties in an otherwise unfamiliar environment will automatically force you to adapt and learn to live a life that is well and thoroughly out of your comfort zone. This holds particularly true if you are amongst people you have never met before. This is a good way of introducing an element of flexibility, patience, as well as emotional strength to your character and personality.
It Will Enhance Your Creativity
Taking extended trips to exotic foreign locales will allow you to immerse yourself in a new culture. These experiences will increase your cognitive flexibility to a great extent. Moreover, they will also enhance the depth of your cumulative life experiences. This will in its turn, give a substantial boost to your creativity. However, merely flying over a place or staying on the popular tourist trails may not really cut it. You will have to go off the beaten part to engage with the local culture at the grassroots level. Any adverse experiences that you may have, will act as stepping-stones that will help you to get over some of your everyday stresses, and issues that you face in your work and/or personal life.
Planning a Trip will Boost Your Happiness and Satisfaction Levels
The mere prospect of planning a trip will mean that you have something truly wonderful to look forward to and enjoy. Add to that the obvious fact that you won't be going to work (at least not till your vacation is over). You will be able to enjoy all kinds of thrills and adventures. After all, traveling does give you an excellent opportunity to take a step back from your usual run-of-the-mill existence. The new events and experiences that you gain from your trip will also help to rewire your brain. A therapeutic trip can easily boost your mood and self-confidence to a startling degree.
Exposure to Different Cultures
Of course, taking road trips abroad and visiting different countries will also give you a broad understanding of the various cultures that dot our world. However, the best way to plan a trip is to use an international driving permit to travel abroad and drive around on your own. Therefore, it would be a good idea to get an international driver's license before visiting your nearest travel agency.
How the Pandemic Changed Tourism in Australia
After a sharp decline in 2020, the tourism industry is slowly recovering. Vaccinations are in full swing in most countries; however, coronavirus restrictions are still on the behavior of tourists. In an interview with radio station 2GB, Australian Prime Minister Scott Morrison said that Australia's borders would remain closed due to the threat of the spread of coronavirus infection until December 2022.
The Australian authorities decided to close borders connected with the COVID-19 pandemic for foreign citizens on March 24, 2020. Entry into the country is completely prohibited for all foreign citizens. Citizens and permanent residents of Australia can return to their homeland, but the number of such repatriates is limited to 3.5 thousand per week. Currently, the country is undergoing a campaign to vaccinate citizens against coronavirus infection. According to the latest data, about 7 million people have already been fully vaccinated.
Domestic Tourism in Australia
The main advantage of Australian travel is the absence of linguistic barriers. At the same time, those wishing to explore their own country are not required to issue foreign passports and obtain entry visas. Domestic tourism is always cheaper than traveling abroad since you do not have to overpay for air tickets. Any transport can be used to organize a trip. As for domestic tourism, Australians are increasingly opting for campers, equipped with everything necessary for a long journey and residence.
Conclusion
There are few activities that can broaden the mind and shake away all the cobwebs as traveling. It will boost your mood and confidence while simultaneously exposing you to situations you have never experienced before.
This article was kindly written and contributed by Dea Styles.