Meditation & Therapy Resources for Managing Your Mental Health Under Quarantine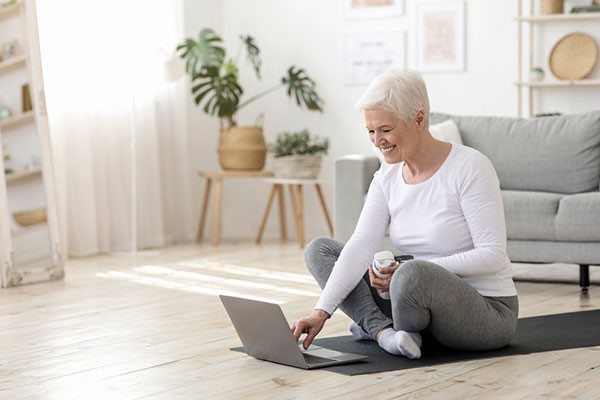 The Coronavirus outbreak has turned everyone's world upside down, and many people are struggling to cope with the stress of the outbreak. While most of us are worried about our physical and financial health, we also need to take care of our mental wellbeing.
COVID-19 is an invisible and unpredictable enemy; on the one hand, we fear it because it is fatal, and on the other hand, we are frustrated by it because it has suspended our lives. Therefore, we must engage in healthy coping mechanisms to help us get through these trying times.
If you're feeling stressed, anxious, uncertain, and overwhelmed by the delicacy of our situation and how it impacts our future, then know that you're not alone. Living in constant fear for yourself and your loved ones can have detrimental effects on your mental health.
On top of that, being socially distant from your close circle of friends and family can put you under constant stress. Taking care of your mental wellbeing is vital at a time like this, and to help you out, we've outlined some resources that can be useful in stress management for you and your family.
They are:
1. Unfold Digital
Unfold Digital is a website with unlimited digital content that uplifts emotional and physical wellness. People looking for meditation techniques and yoga tutorials can log on to this website.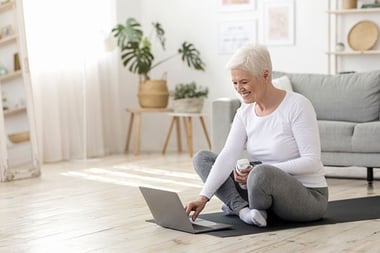 Unfold Digital offers virtual classes for office yoga and meditation for workers who are in need of improving their emotional wellbeing. It's an excellent way for busy professionals that would like to destress and achieve some peace of mind in between their tough work schedules and home life.
Everyone needs a break at some point, and in these circumstances, it is especially important. You can try these simple and free, office-friendly yoga tutorials that are known to keep you remind calm and positive despite the bleak outlook.
All in all, you can even register for flow yoga classes, which is done on a yoga mat and is known to elevate your emotional health and reduce stress.
2. Ten Percent Happier
Meditation is a great way to effectively manage stress and can help you achieve a more peaceful mindset. It's known to boost one's immunity, reduce stress, improve concentration, and decrease anxiety.
Moreover, with technology at our disposal, one can easily access a repository of meditation-related apps, channels, videos, and other materials to help meditate. Additionally, there are meditation apps tailored for kids of all ages as well to help them ground themselves and fight restlessness.
Depending on the level of anxiety you're experiencing, the need for meditation may fluctuate and also the kind of meditation that works you may differ as well. Ten Percent Happier is an app that focuses on providing guided meditation and teachings made available for people at their fingertips.
It is a website and a mobile application based on the book of the same name by Dan Harris. It offers meditation courses targeted to improve emotional and mental wellbeing by reducing work stress, enhancing sleep patterns, and uplifting general happiness.
Recently, the app included a 'Coronavirus Sanity Guide,' which consists of a directory of free resources from blog posts, guides, podcasts, and more to offer actionable ways for people to manage stress. Moreover, it offers free access to the app for healthcare workers, teachers, grocery, and food delivery workers.
The Ten Percent Podcast posts a new episode weekly and features discussions on a variety of topics from meditation, to mental health and managing stress and other important affairs. The hour-long episodes are insightful, enlightening, and a productive way to spend your free time during the pandemic. Keep in mind these episodes are Coronavirus-specific, so you definitely don't want to miss out on these perceptive lessons.
3. Talkspace
Talkspace is a platform that offers a range of features that allow people to access therapy from a licensed professional online. They can select the plan that is best-suited for their needs and follow a few steps that can help them find a therapist that fits their requirements. Users have 24/7 access and can reach out to their therapist any time throughout the day, without having to commute to meet with them.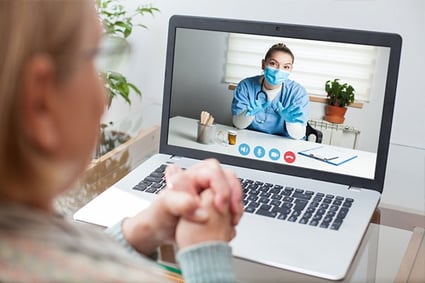 Also, if an individual is unsatisfied or wishes to change their therapist, they can easily do so without any extra charges. This kind of tool is flexible and convenient, given the current situation and allows people to navigate through their anxieties without having to leave their homes.
People need to prioritize their mental health and take the necessary measures to ensure they're taking care of themselves and their loved ones. Talkspace can help individuals find the right professional to help them voice their stresses and proactively battle their anxiety/depression.
If you find yourself overwhelmed by negative thoughts to the point where it is affecting your productivity, then talking with a therapist will help you gain the support you need to push through.
4. Doctor on Demand
Those who wish to seek support from practiced therapists can do so from the comfort of their homes with Doctor on Demand's mental health consultation services. It is the perfect solution for people who are feeling anxious, stress, and depressed during this public health emergency and are look for some relief.
The team of professionals at Doctors on Demand is qualified to treat a variety of behavioral health issues and even offer advice on medication management. They're ready to cater to a wide range of issues from work stress, anxiety, postpartum depression, trauma, relationship anxiety, and more.
Since people are avoiding stepping out of the house, being able to find a healthcare provider from home is incredibly convenient, and digital marketing has helped these platforms to reach a wider audience that requires their services.
Users can take a quick assessment to find out whether therapy is the right course of action for them, and if they require professional guidance. The staff at Doctor on Demand has an average experience of 15 years and is specialized to offer support to the public. Begin your journey to recovery by working alongside your therapist or psychiatrist, and move towards a healthier and happier life.
Wrapping Up
The internet is filled with a variety of resources that can elevate your mental and physical wellness during the quarantine. It is your decision to make use of these valuable resources to eliminate further discomfort from your life. These mental health services are made available at your fingertips to help you find the support you need to get through the pandemic. It's understandable to want someone to talk to someone to make sense of this disrupting situation, so don't hesitate to seek help and find the solution for your problems.
---
Author Bio:
Arslan Hassan is an electrical engineer with a passion for writing, designing, and anything tech-related. His educational background in the technical field has given him the edge to write on many topics. He occasionally writes blog articles for Dynamologic Solutions, A software house in Pakistan.