Healthcare Technology Trends For 2020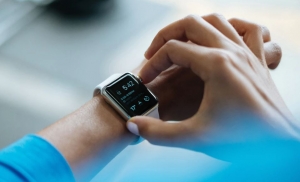 The healthcare industry has, over the years, significantly adopted technology to improve on services provided to individuals. The impact of technology on our healthcare system cannot be overemphasised. It is no surprise then that in this new year, we want to analyse the technology trends that are currently in the healthcare industry. Without further ado, here are some of the technology trends we predict will have a massive impact on the 2020 healthcare system.
Cisco's research shows that the projected number of devices to be connected to the internet in 2020, and the figure was over 50 billion devices. IoT is already being used by a lot of individuals to improve their health; however, in 2020, we predict that more people will adopt this important trend. We predict that the Internet of Things will create a more reliable and efficient healthcare systems in ways which include: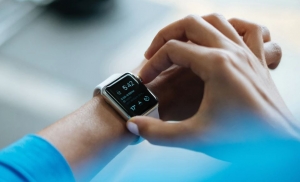 Real-time care: Real-time care comprises remote monitoring of a patient's condition, real-time accessibility to patient's data, etc. This will ensure that patients feel safer and more secure with their healthcare system, and health practitioners will have data they can trust handed to them in real-time.
Location tracking in real-time: This is essential as medical devices wheelchairs, defibrillators, etc. can be detected by IoT to help monitor patients' environments.
Wearables: We have seen the use of wearable devices grow over the years, and this growth is not unorthodox. The fact that healthcare providers can easily access relevant health data from a wearable device that could help provide better care to a patient is essential. These devices can help to monitor a patient's heartbeat, calories burned, and even blood pressure. Also, wearable devices use is projected to grow by 25% in 2020.
Cloud Technology In The Healthcare Industry
The HIMSS Analytics survey carried out in 2016 shows that over 84 percent of healthcare organisations had adopted cloud technology in their system. This is no surprise as patient's data is critical, so ordinarily, healthcare practitioners will gravitate towards the safer and more reliable method of storing data. Cloud computing is useful for several reasons:
Healthcare organisations with several locations can store data on the Cloud and make it easily accessible to people in all locations as opposed to on-site storage, which limits accessibility.
Data stored on the Cloud can easily be updated, ensuring that health practitioners always have the most current patient data.
This technology is safer, secure, and more reliable for healthcare organisations.
While cloud-based solutions are more secure than on-site storage, extra security measures are needed to prevent hacker attacks. Therefore, make sure you have maximum protection before storing your data on the Cloud.
Adoption of Cybersecurity
Just as we talked about the cloud-based solution being the next big thing in the healthcare system but needing that added security to safeguard data from hackers, so also will the healthcare system see the need to adopt better cybersecurity measures for the protection of patient's data.
Cyber threats are a real and pervasive thing in modern healthcare systems. Luckily for us, they can be easily averted by adopting simple and effective cybersecurity measures.
The healthcare systems will adopt cybersecurity measures for: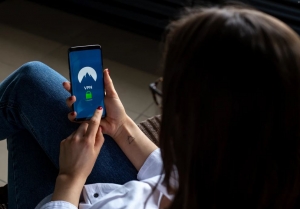 Protection of patients data and prevention of unauthorised third-party access to said data
Healthcare security compliance and risk management systems implementation
Access management improvement and mitigation and intrusion detection.
Patient Experience And Engagement
As healthcare becomes more technology-dependent, patients are starting to view themselves as consumers. This is because more patients are requesting health portals and health apps they can use on their devices. Just like how individuals use Online Writers Rating to check reviews, they use health apps to check for the latest trends. Technology has also greatly enhanced the way patients and their health providers interact, which has also affected the way students are trained.
We predict that more healthcare organisations will work towards improving patient experience in a bid to attract and retain patients to their institutions. An example is a move from a mass mailing of communications to their patient list to send out more personalised messaging.
Like all things, healthcare is not free; previously, ' people were given their healthcare bill manually, and more times than not, they lost and fell behind in their payments. Mundane tasks, like manually processing invoices, searching for patients' information, monitoring the status of patient bill payments, and so on, have been automated. The automated medical billing software ensures that healthcare providers can monitor and follow up with medical bills and payments. The software also ensures that there is a reduction in insurance errors because it reports possible errors to users in advance.
Big Data In Healthcare In 2020
In Deloitte's recent research on the healthcare system, they stressed on the fact that health data requires new tools and provider models. We strongly believe that, with the help of Big Data, the healthcare system in 2020 will implement better use of patient data to transform diagnosis. Thereby changing results and increasing productivity in the health industry.
There will be a greater collaboration between various healthcare fields like clinical, R&D, and pharmaceutical, etc. which will use healthcare data to develop better treatment for patients.
Artificial intelligence will play a significant role in the 2020 healthcare system in saving lives and preserving the future of humanity. The wave is evident in the fact that more healthcare practitioners are investing heavily in AI technology, and project a sizeable return on investment by 2024. This is because not only does the implementation of AI in the health system means the reduction of waste and fraud, but also professionals recommend Artificial Intelligence as the most reliable road to an accessible and affordable healthcare system. Artificial intelligence is set to improve diagnosis and reduce human error.
Conclusion
While healthcare technology is constantly evolving to meet the needs of healthcare practitioners and patients, ensuring that there will always be a need for technology in the healthcare industry. These trends are increasing efficiency in organisations, helping them become stronger, and improving accuracy in medical diagnosis. Be prepared to take advantage of new and improved technological trends in the healthcare industry..
---

About the Author
Tiffany Porter has been working as a Chief Writer at Online Writers Rating reviewing variety of writing services websites.
She is a professional writing expert on such topics as digital marketing, blogging, design. She also likes travelling and speaks German and French.