8 Tips for Anxiety Relief & Management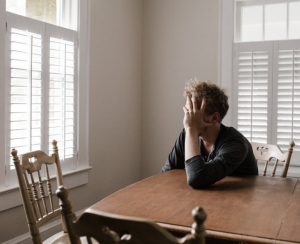 The following article was kindly written and contributed by Quinn Paulson.
Most people are used to living in a hectic world, but some of us have a hard time trying to preserve mental health and fend off stress and depression. The coronavirus pandemic makes the situation even more difficult as it only adds a new layer of complexity to our daily lives.
An estimated 284 million people worldwide experience anxiety issues, thus making it the most prevalent mental health disorder around the globe. Anxiety disorders are highly treatable, but reports reveal that only 36.9% of those suffering receive treatment.
It turns out that many patients choose to deal with the problem alone. If you opt for the same approach, you should learn how to cope with anxiety in a few simple steps. Keep reading as we are about to present you with eight tips for anxiety relief and management.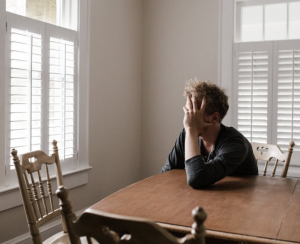 1. Avoid Stress Triggers
Individuals suffering from anxiety can quickly pinpoint stress triggers. A trigger can be literally any person, thing, or event that makes you feel anxious and stressed out. Therefore, tip number one is to try and avoid those triggers as often as possible.
It represents an instant relief and acts as a prevention method rather than the remedy. Of course, it's not a long-term strategy because you'll need to face your fears sooner or later. But in the short-run, avoiding stress triggers will help you to keep calm when it really matters the most.
2. Devote Time to Negative Thoughts and Worries
Anxious persons tend to waste a lot of time thinking about stressful things or situations. It's not a good approach because it only makes you more miserable and stops you from focusing on other activities in your life.
This is exactly why we recommend everyone to devote some time to negative thoughts and worries every day. What makes it a good anxiety management trick?
Well, the point is to turn problems into the everyday routine and spend a limited amount of time thinking about your inner burden. For instance, you will get used to a 30-minute brainstorming session and feel liberated afterward, which is much better than keeping the problems in the back of your mind the entire day.
3. Stop Being a Perfectionist
This one is easier said than done, but it makes a really useful anti-stress hack. Anxious people are often perfectionists who expect even the smallest details to look neat and clean. This is almost never the case in the real world, so you ought to realize that you don't and can't control everything.
There are times when you simply have to admit defeats and move on with your life. The only thing that really matters is to work hard, do your best, and know that you fulfilled your own expectations.
4. Take a Timeout Whenever Needed
Who says you have to be fully productive and engaged 24/7? You don't always need to be on the highest level because it's practically impossible, but you can maintain a high level long enough if you take a timeout whenever you feel like it.
What does it mean?
It means spending some time doing things that make you relaxed and comfortable. This is your way to tune out and enjoy some quiet times in solitude. For instance, you can join a yoga class, have a massage, listen to beautiful music, or do any other thing that gives you peace of mind.
5. Exercise
Tip number fine is one of our favorites because physical training can have a profound impact on your mental wellbeing. The benefits of exercise are hard to count as it fends off depression, anxiety, ADHD, and also relieves stress, improves memory, helps you sleep better, and boosts your overall mood.
The best thing about it is that you don't even have to train too hard or frequently. All it takes is to go out and jog two to four times a week to refresh and re-energize your body and your mind. You can run for 30 or 45 minutes and it will be enough to get your bodily juices flowing and give you the famous "runner's high." Most people see a drastic improvement in the mental condition after a few training sessions.
6. Sleep Well Every Night
The importance of a good night's sleep is obvious, but persons dealing with anxiety disorders usually struggle with it. If you want to improve your sleeping patterns, you should follow the same routine every evening and go to bed early. That way, you'll have enough hours to rest and you'll accept the new pattern very soon. It is also necessary to take care of little details to make your bedroom cozier:
Don't browse the net, watch TV, or check emails at least 20 to 30 minutes before going to bed.
Do your best to find the most comfortable cushion, pillows, and blankets.
Keep the room temperature moderately low.
7. Mind Your Diet
A diet is yet another piece of the anxiety puzzle that can make or break your hopes of calming down and relaxing. We are talking about caffeine-rich products that will disturb your sleeping habits and skyrocket the overall feeling of inner pain and anxiety.
Try to eat healthy food and drink lightweight beverages, but the most important thing is to avoid products such as coffee, soda, chocolate, tea, diet supplements, and medications containing heavier elements.
8. Contribute to the Local Community
Sometimes it's best to take your mind off problems and anxiety by doing some useful work. A good solution is to contribute to the local community and take part in projects and actions in the neighborhood.
You can join a charity organization, volunteer, or simply provide some sort of help and assistance to teams focusing on a higher cause. It will not only make you feel like a better person but also introduce you to new people from the local community.
The Bottom Line
Anxiety management is never an easy thing, but you can make it a lot simpler if you use the right approach. In this post, we showed you eight tips for anxiety relief and management. These are not the only techniques you can use to fend off stress and anxiety, but they make a fine starting point and we suggest testing them as soon as possible.
---
AUTHOR BIO

Quinn Paulson is an essay writer at the best dissertation writing service.
Apart from writing standout college papers, Quinn is interested in psychology, self-improvement, and personal branding.
He is a passionate traveler and a dedicated yoga practitioner.