How Mental Health Apps Can Be an Alternative Therapy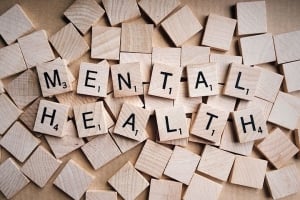 Several individuals who are suffering from different forms of psychological disorders, including depression and anxiety do not always get the help that they need for various reasons. For some, mental health services are too expensive, while others tend to worry about the stigma that is associated with the condition and reluctant to seek help.
From the statistics collected by the National Alliance on Mental Illness (NAMI), 1 in 5 U.S. adults experiences mental illness every year. Their 2018 data shows that 19.1 percent of the entire adult population, have experienced mental illness in that year alone. That is over 47 million people in need of professional care, which is why easy access to effective mental health therapy is imperative.
People are finding alternative ways to deal with mental health issues as they try to maintain emotional balance in everyday life. Pocket-friendly solutions that are readily available and offer greater privacy are now available as the technological revolution continues. With the increased number of smartphone users and the growth in tech adoption, the use of mental health apps would make a huge difference.
These health apps can be used on the go and require little or no cost implications as compared to the traditional in-person visits to a therapist. Users do not feel any stigma as their privacy is fully protected, which is usually the major concern for some people that are dealing with mental illness. But we are left wondering if these apps can offer the kind of support that is similar to what mental health professionals provide.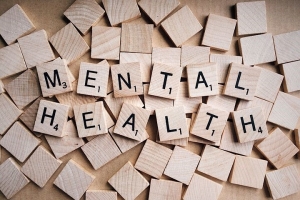 For all kinds of psychological disorders, mental health professionals are expected to help patients come to terms with their condition without blaming themselves. Accepting that you have a condition is the first step towards healing or effectively managing it. These professionals help patients navigate their way through the recovery process, which leaves us wondering how these apps can assist with all these.
Carefully designed apps for mental health treatment should be able to handle certain inconsistencies in the information that is provided by patients. Since it would be used by individuals without clinical oversight, the app should also be engaging enough to ensure that patients are motivated to keep using it. High patient engagement can be achieved through gamified interactions and the implementation of the concept of reminders to help users to conveniently execute a personal action plan for recovery.
App specialisation will improve the efficacy of these mental health apps as they are now subject to strict regulations, hence improving patients' trust in them. The user interface of these apps should be straightforward, ensuring that the cognitive demands of using them are considerably low. This is achieved through the use of simple non-clinical terms, as well as more pictures rather than long boring sentences.
A customised interface would be great for attracting high patient engagement as they may prefer a different layout or language. App developers could engage online medical transcription translation services from providers like The Word Point to ensure the use of correct terminology in any selected interface language.
Although specialisation improves efficacy, you should not forget that having to interact with multiple apps is a huge turn-off for most patients. Trans-diagnostic constructs will ensure that users continue to engage with these apps while increasing their emotional self-awareness (ESA). As users continue to monitor their moods, it becomes easier for them to understand their emotions as they cope with different disorders.
Mental health apps are good alternatives to traditional therapy as they are easy to use and are effective in diagnosis, immediate crisis intervention, primary treatment, and prevention. Health and engineering professionals are working together to make these apps better, even for those that just want to manage stress or sleep disorders. Integration with other equipment to monitor heart rate or blood pressure and receive comprehensive feedback has also become possible.
Some of these apps are also designed to improve users' cognitive function as they learn to make sense of their experiences. While engaging with these mental health apps, they can develop new strategies for coping with their condition. Patients get to set reminders which helps them to keep track of their progress without hassle.
Additional support can be provided by a well-trained healthcare provider who should be on-hand to respond to patients that need help. The importance of human interaction in dealing with mental illness has been recognised by most professionals, hence the integration of peer support services in most of these apps.
This article has been kindly written and contributed by Dominic Beaulieu
---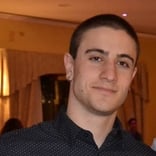 About the Author
Dominic Beaulieu is a gaming enthusiast turned tech writer who covers an impressive variety of topics like design, development process, game marketing, and helps developers with spreading the word about their creations. He is a fluent French speaker, who also has mastered Dutch, Norwegian, and Swedish. He has an experience in software translation, tech counseling, project management and digital marketing tailored for startups.